Request a demo of our award-winning
options trading platform
Exegy's Metro supports automated, algorithmic and click trading strategies

Metro is a high-performance, server-based trading platform for options pricing, execution, and risk management.
Learn more about Metro by completing this form to schedule a demo.

Fast implementation and WFH compatible
As we continue to adjust to the ever-changing environment, Exegy remains committed to supporting our global clients who are working remotely.
With our fast implementation, we can get you up and running quickly to help you manage the volatile options markets. Our customizable solution provides low-latency trade execution, superior options pricing and analytics, and market-leading risk management.
Request A Demo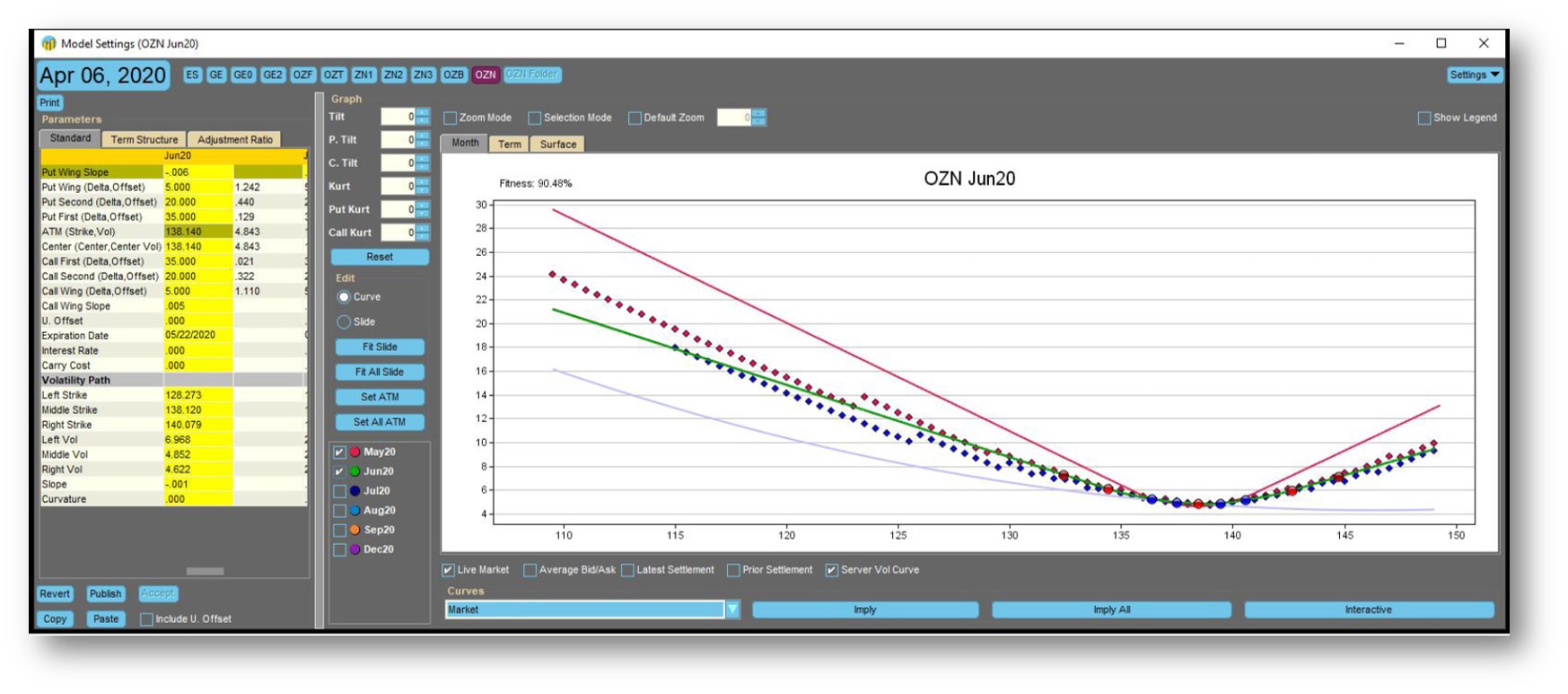 Volatility Settings
Choose from 13 options models, 16 skewing techniques, and 8 point type definitions to get the volatility curve that works for you and your market. This example (pictured on the left) demonstrates a spline technique with delta-defined points and a volatility path for 10-year treasury note options.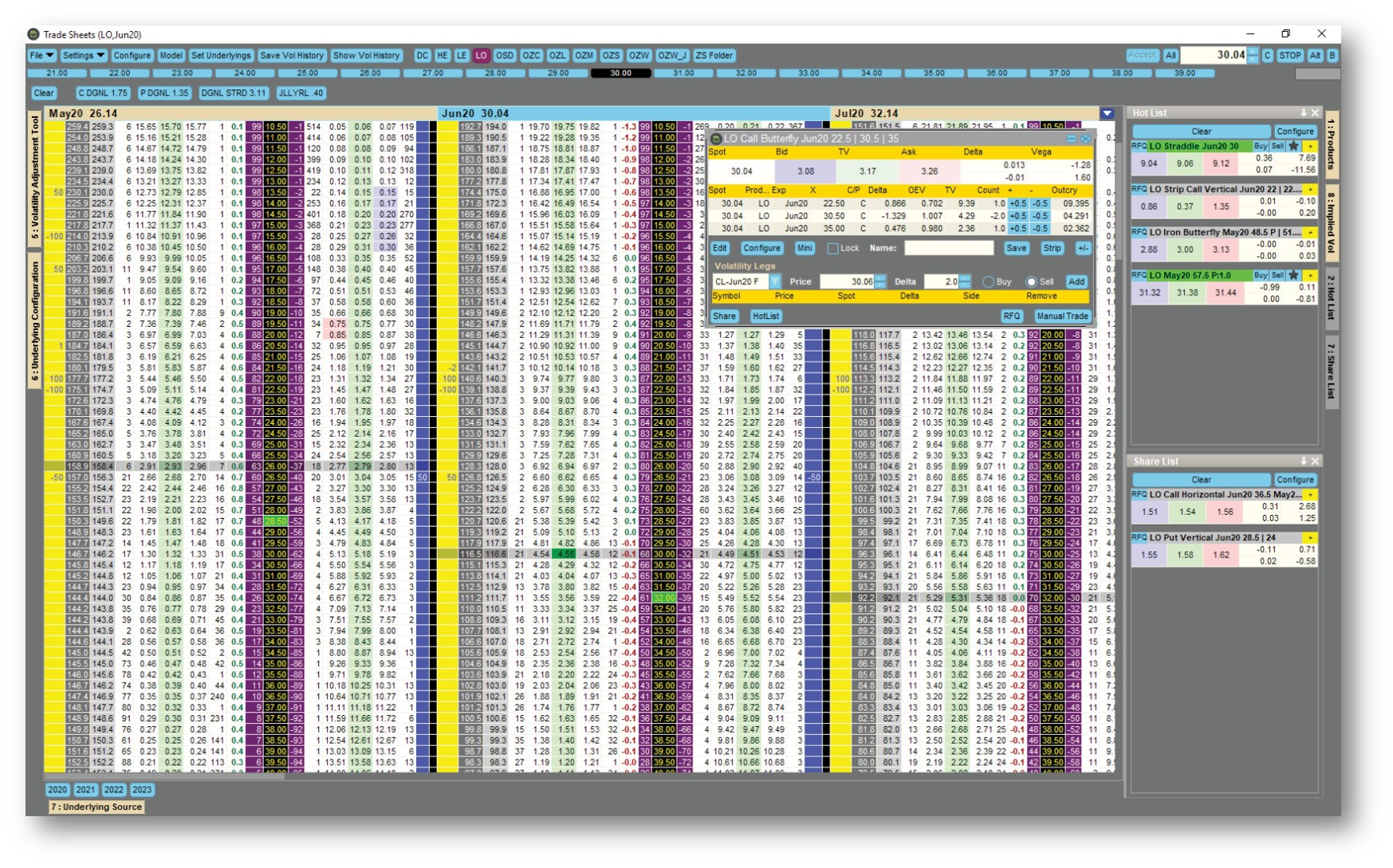 Tradesheets
Set up your electronic Tradesheets to your specifications in order to view market data theoretical values, Greeks, positions, as well as volatility information. From here, you can create and price spreads, organize them in lists, trade and RFQ them to the market. Pictured (on the left) are WTI Oil options.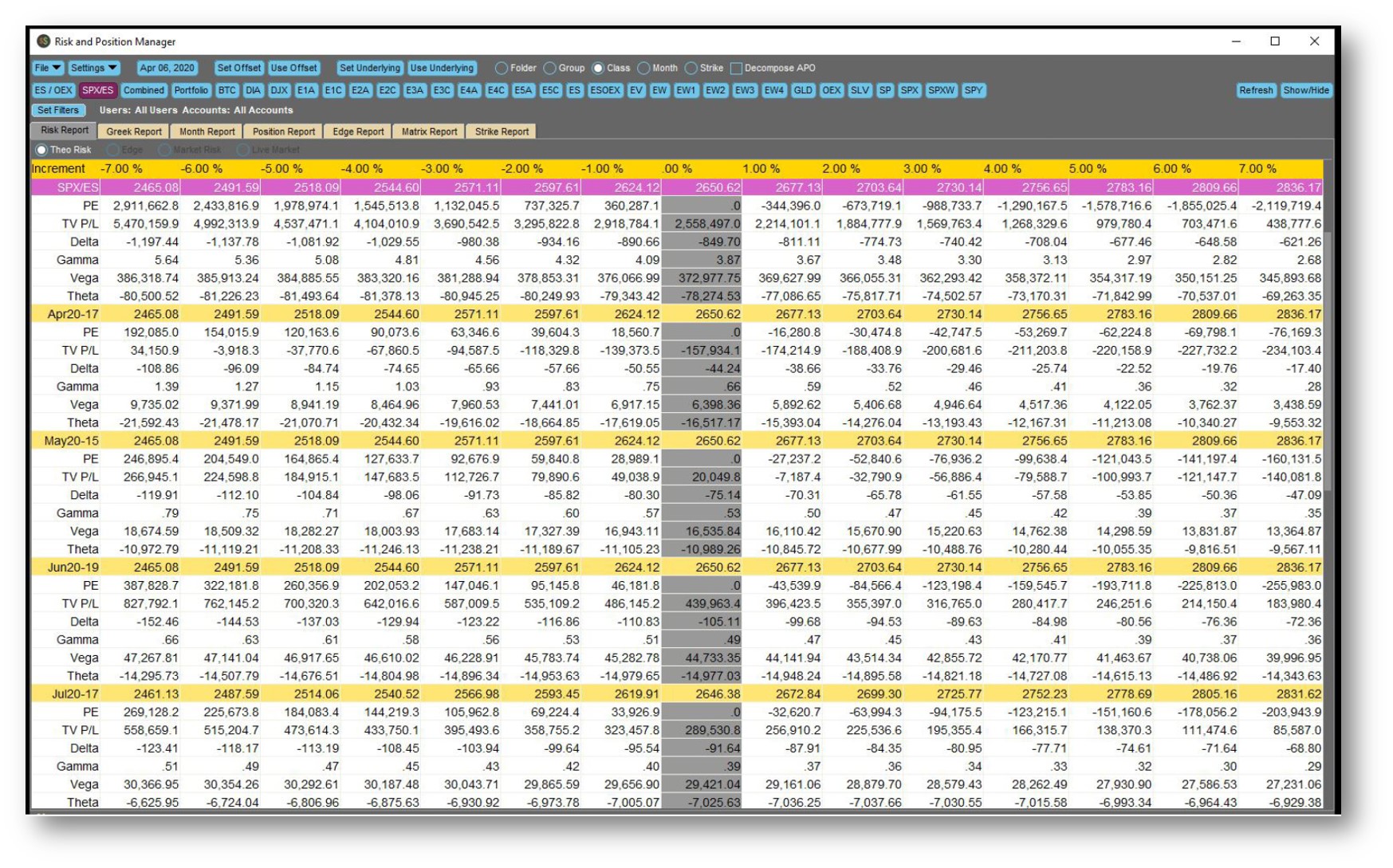 Risk Management
Create portfolios of positions or view products individually in customizable reports. Pictured (on the left) is a risk report across multiple underlying levels that combines and weights Cboe and CME S&P index options, then groups them by common expiration date.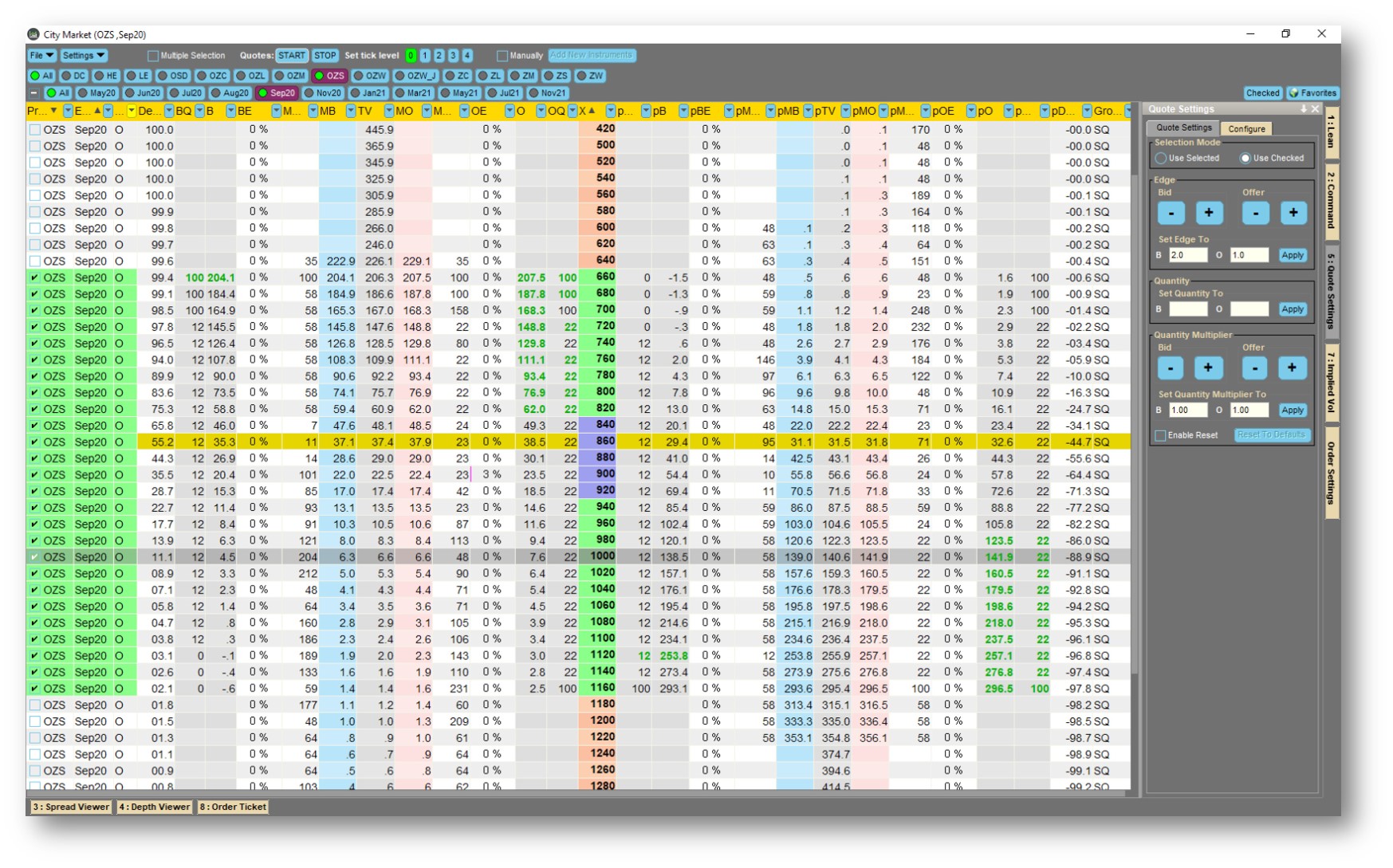 Quoting
Take your trading to the next level with server-based automation via our quoting engine and target finder. Pictured (on the left) is live quoting for select strikes with a target missions also running on select at-the-money strikes for soybean options.